Program Overview
Applicants to the Equestrian Program should be entering grade 10 and have a strong interest in learning about horses. This is an individualized and experiential program, delivered both on CSS campus (2 half-days/week) and at the barn (3 half-days/week, rain or shine), during semester 2.
Students do not require any previous horse handling/or horseback riding experience. Classes will be all afternoon in second semester, and barn days will be held at Cristyhill Farms, as we have partnered with West Coast Training & Horsemanship.
Students will learn everything from how to work safely around horses, basic care and maintenance (grooming, feeding, saddling, horse first aid, etc.), as well as riding skills. Riding instruction will happen in small groups, with experienced coaches, and will be individualized based on each rider's initial level of comfort and experience, with an emphasis on safety, fun, and the equestrian sport of reining.
Students will each ride once a week, and then work on other written/online/and fieldwork components related to the program during the rest of the week's classes. Students may have the opportunity to undergo rider level testing to achieve either Equine Canada Western Rider Levels or  CHA rider level certification.
In the Equestrian Program, students will earn credit for Equine Studies 10, Environmental Science 11, ConnectEd 11, and Physical and Health Education 10.
For more information, please see our brochure. Please also feel free to contact the Equestrian Program teacher, Mrs. Avril Broekhuizen, at avril_broekhuizen@sd33.bc.ca
You can find Westcoast Training and Horsemanship/Jim Greendyk on Facebook and on Instagram
Equestrian Program Application Form  (due to the CSS office by March 12, 2019 for the 2019/2020 school year)
*Note some fees apply.
Frequently Asked Questions
1. I have no experience with horses, can I apply?
Answer: Yes! The horsemanship and riding components of this program will be tailored to your initial level of experience. As long as you are motivated to learn, and are ready to try your best, then a lack of direct experience isn't a problem.
2. I am an experienced rider, will this program meet my needs?
Answer: Yes! The horsemanship and riding components of this program will be tailored to your initial level of experience. Our coach, Jim Greendyk, is an NRHA and ARHA professional reining trainer and competitor. If you already have experience, then you will be able to deepen your skill set in reining.
3. How will I manage taking a science 11 course (Environmental Science 11) as a part of this program if I'm in my grade 10 year?
Answer: Science 10 is a graduation requirement, BUT can be taken in your grade 11 year, or concurrently with the Equestrian Program. Environmental Science 11 does not have any pre-requisites, and satisfies your science 11 grad requirement.
4. Who is teaching the Equestrian Program?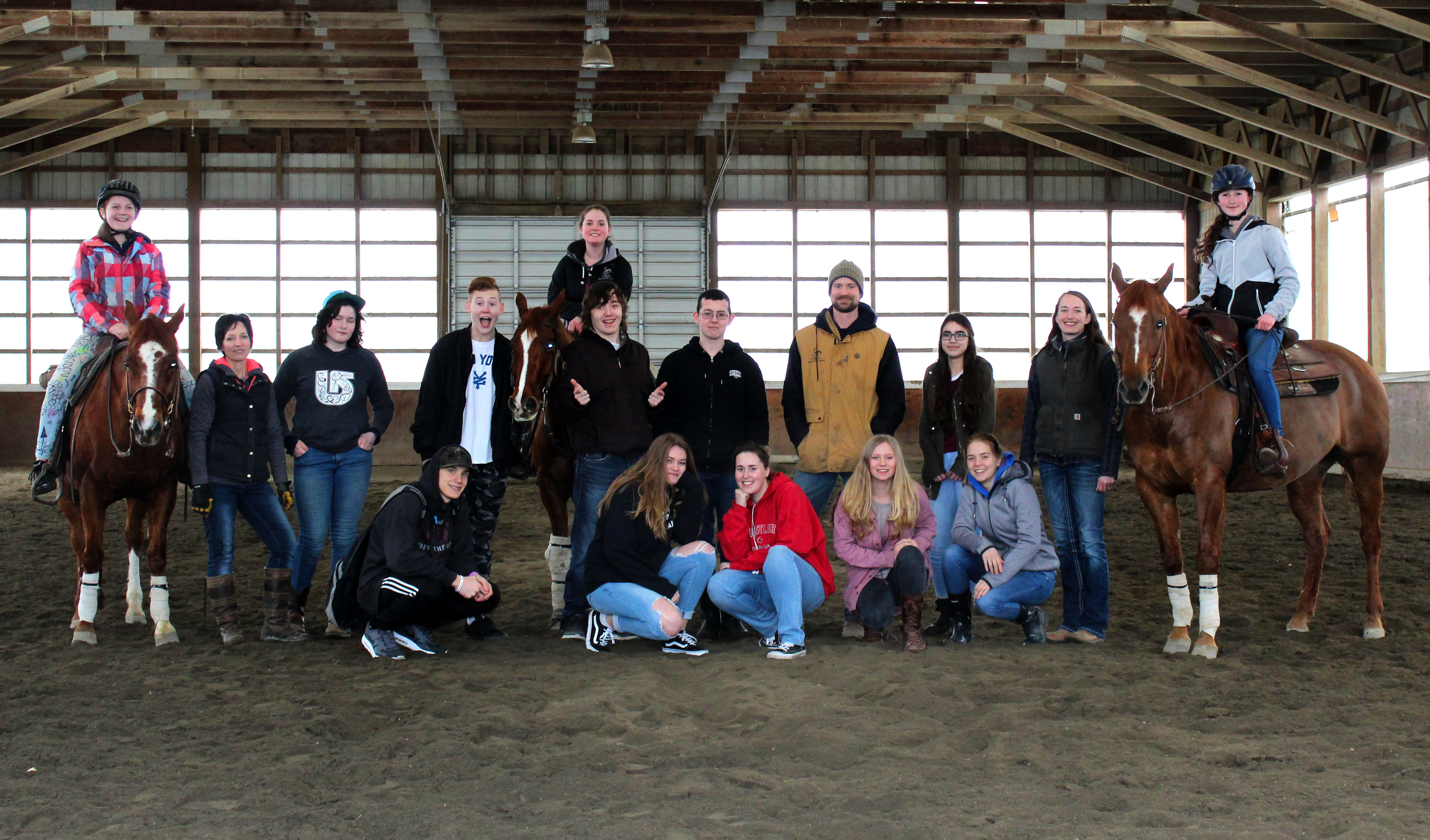 Answer: Avril Broekhuizen is a CSS science/biology teacher and lifelong equestrian. She has a B.Sc. in biology (specialty in ecology), an M.Ed. in ecological education, and has been a CHA level 2 English and Western riding instructor. She created this program for CSS because she has a passion for horses & for introducing new people to riding. She currently owns and rides her young Clydesdale mare, Darby.
Jim Greendyk (West Coast Training and Horsemanship) is an NRHA and ARHA professional reining trainer and competitor. He will be offering the lesson horses, facility (including an indoor arena, heated meeting room, bathroom), helmets, equipment, & the majority of the riding instruction.
5. I have some physical challenges (wheelchair, limited mobility, intellectual challenges, etc.), can I apply?
Answer: At this time, we are not able to offer a therapeutic riding program to meet individualized physical/intellectual special needs. You must be physically and intellectually capable of riding a horse, on your own, under your own control, in order to be a part of this program at this time.