CSS HAIRSTYLIST PROGRAM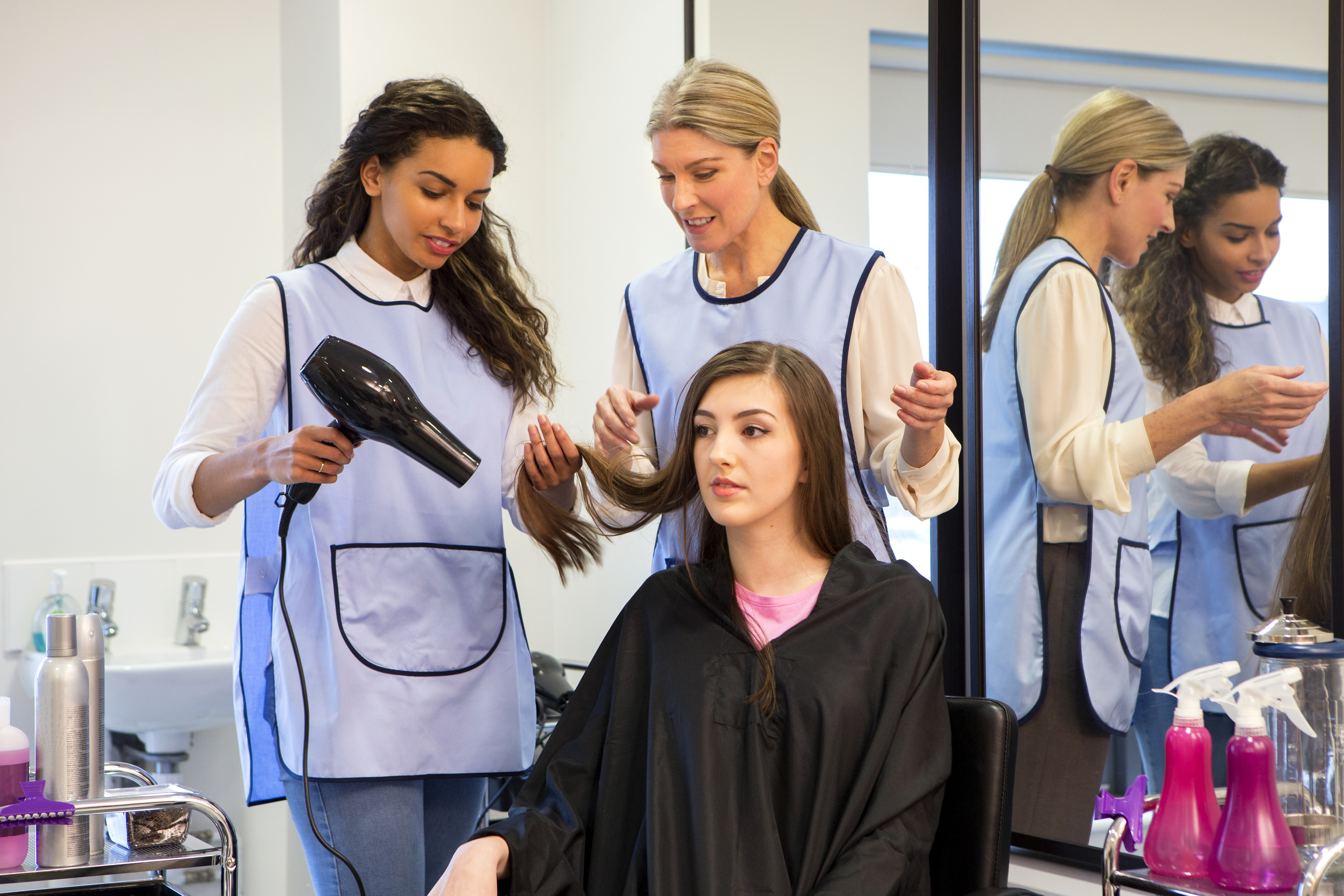 This is a 10-month program at Chilliwack Secondary School, that takes place over 2 school years. Typically, students start the program in the second semester of their grade 11 year and complete the second half of the program in the first semester of their grade 12 year.
Upon successful completion of this Hairdressing program, students will be prepared for a variety of employment opportunities in the Hair Design Industry, and is a great stepping stone, and/or addition to a student's desire to pursue a career in other aspects of cosmetology. 
There is a $500 kit fee required before beginning the program. The kits issued to students are professional, industry standard equipment and are the students' to keep.
There are no specific course prerequisites to enter this program, however it is strongly recommended that grade-10 graduation requirements be completed. Students will complete their grade-11 and grade-12 core grad requirements during semesters when they are not actively attending the Hairstylist Program.  All required elective course credits are embedded within the Program.
---
Students will study, practice and develop skills and abilities required to be successful in this career field, including:

Successful applicants to this program must demonstrate the following:
Be 19 years of age or under at start of the program, not graduated from high school, and under age 20 upon program completion

Successful completion of all mandatory grade-10 and grade-11 courses, and on track to complete grade-12 graduation requirements

Strong attendance record

Commitment to completing a rigorous program that will require time outside of the school day

Students must be registered in a Chilliwack secondary school for the present year

Completion of the three-part application form, which includes a written portion, site visit and interview
---
This is an accredited Foundation Level 1 program.  As "Hairstylist" is an Apprenticeable trade that follows provincial Skilled Trades BC standards taught throughout BC, students will be given credit for the theory component of the technical training required to achieve "Red Seal" journeyperson status. Learn more about Skilled Trades BC Hairstylist Training and Certification Standards.
Click here for Program Application Package
Click here for Program Brochure